Autodialer Software
Automatic Telephone Dialer
Digital Phone Systems
Auto Dialer Phone System
Telecom Software
Predictive Dialer Simulation
Predictive Dialer Software
Predictive Dialer
Predictive Dialing
Patient Appointment Reminder Service

Information
Predictive Dialer
Predictive Dialing Software
Business Phone Systems
B2B Phone System
Auto Dialers
Predictive Dialers
Phone Dialers
Autodialing
Auto Dialer Software
Automatic Dialer Solutions
Automatic Phone Dialer
Predictive Dialing Systems
Call Messaging
CRM Software Solutions
Predictive Dialer Software
Business Phone System
T1 Predictive Dialer
Telemarketing Autodialer
Virtual PBX Phone System
800 Answering Service
Toll Free Phone
Predictive Dialers
Work From Home Call Center
Call Routing
CRM Solution
Autodialer Software
Telemarketing Software
Telephony Software


DSC Tech Library
Predictive Dialers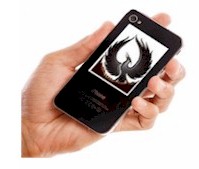 This section of our technical library presents information and documentation relating to Predictive Dialers and Auto Dialer software and products. The PACER and Wizard phone systems are PC based call center phone systems that are recognized as premier inbound and outbound computer telephony systems. Features such as automatic call distribution (ACD), Interactive Voice Response (IVR) and call recording have added a new dimension to the predictive dialer and auto dialer capabilities of these systems. These computer based dialing systems can perform various types of auto dialing campaigns simultaneously. These types include Predictive Dialing, Progressive Dialing, Preview Dialing and Dial on Demand. <! ************** MAIN BODY ************************************************>
The Great Debate
---


The following is an extract from the article "The Great Debate" written by David Myron from CRM Magazine:

"Although annoying to many, telemarketing does work. So companies are continually looking for ways to improve results--and vendors are continually working to help businesses make those improvements.

Predictive dialer manufacturer Castel Inc. introduced a product last month called DirectQuest that has the industry buzzing. The product is designed to help its customers shave seconds off calls, but the way DirectQuest works has led to both benefits and controversy.

Before routing calls to a live agent many predictive dialers listen for noise energy, such as the word Hello, followed by two seconds of silence to identify that as a live contact. Other dialers listen for a break in the telephone ring cycle (six seconds between rings) before it considers the call a contact. The problem with these methods is the lag time incurred once the caller says "Hello," which is often greeted with dead air. Consumers have caught on to this; if they don't get a response after one Hello, they hang up.

"The industry has done an astonishingly good job of training consumers to hang up when they hear dead air, because they know it's a telemarketer," says Geoff Burr, Castel's president and CEO. "We've done studies that suggest 60 percent of telephone calls get hung up before the agent is on the line. We have totally different technology that enables the agent to hear the first Hello all the time. As a result there is no dead air and no abandonment rate."

However, this technology also has industry pundits charging Castel with attempting to violate consumer privacy. The reason is that the way the dialer works allows it to bypass such call blockers as the TeleZapper, a device designed to protect consumers from unwanted telemarketing calls. The TeleZapper, by Royal Appliance Manufacturing Co., blocks unwanted calls by faking the three beeps of a disconnected number, which are recognized by commonly used high-volume predictive dialers. Once recognized, the dialer drops the call and eventually removes the supposed disconnected number from its customer database, a win-win for disinterested consumers. Roughly one million consumers have paid about $40 each for a TeleZapper. And despite their investments, those consumers, and others who use similar products, are now once again vulnerable to unwanted telemarketing calls, pundits claim.

This situation escalates the privacy battle--and frustrates consumers. "If I'm a consumer who made the effort to buy a TeleZapper and you bypassed it to sell to me, I'd be upset," says Art Schoeller, senior analyst at Yankee Group.

Burr agrees, but says that getting around call blockers was never Castel's intention. "We came up with the DirectQuest technology [in the third quarter of 2001], before the TeleZapper was even available," he says.

What makes DirectQuest unique is that it uses a peer-to-peer messaging approach. Unlike other predictive dialers the Castel system receives a connect message from the telephone company's central office when the called party takes the phone off the hook. (This obviates the need for conventional listening methods.) Once the phone is lifted off the hook the call is immediately routed to an agent in time to hear the called party say Hello the first time, which happens in less than one second, Castel executives claim.

Most predictive dialers, Burr says, create what he calls nuisance calls. "If you're selling to someone, the worst thing you could possibly do is guarantee everyone you call will be annoyed before you start talking. We want to eliminate the nuisance factor in outbound calling," Burr says......"


---

To review the entire article, visit www.destinationcrm.com or contact Senior Editor David Myron at dmyron@destinationCRM.com <! *********************** End Of Main ************************************>


---
A "Smart" Approach To Predictive Dialing

Most outbound calling campaigns that use predictive dialing experience a low response rate from called individuals. Your call center agents are talking more on the phone but experiencing a high level of frustration because of such a low interest level. The PACER, with its outbound IVR feature, can help qualify leads by not only detecting an individual on the line, but by playing a pre-recorded message up front. This message can be a consistent, high quality introduction to your company, products or service.

Through interactive touchphone selection, your customer or prospect can now choose from various options. One choice may be to talk with your agent, leave a voice message, request another call back time, or simply express no interest. Calls that are passed to your agents are far more qualified and the probability of a successful call with this individual has increased dramatically. Since the phone system is doing the introductory qualification, you will need fewer agents to handle these calls. Your agents will no longer be repeating over and over the same introduction - now they will be talking with an interested and qualified party.



Predictive Dialer from $9,995
DSC offers an affordable entry level predictive dialer phone system that utilizes analog phone lines. This 4 line predictive dialing system includes our WIZARD dialer and softphone or comes optionally with our comprehensive software development toolkit. Predictive dialing campaigns can be developed using our WIZARD software setup utility or we can provide you with a custom predictive dialer campaign. These applications can be easily ported to our digital T1 phone system (PACER) when your call volume requires a larger system.

Calling campaigns can be quickly developed that call numbers from a phone list and when contact is made with an individual, the call can be routed to your online agent or to a work from home employee. If an answering machine is detected, a different message could be left on the machine.

This entry level predictive dialer can be easily expanded by adding additional agent lines and software to support a small call center operation including complete CRM applications. DSC provides voice broadcast software including our VB wizard development tool for creating voice broadcasting applications. This wizard guides you through each step when defining your VB applications. Comprehensive phone applications can be developed quickly. Simply record your phone prompts and fill in the blanks.